Graduation 2023
Kinder grad? High school grad? College grad? We have your Grad Swag!!
Do you have a graduate from kindergarten through college?
Want a fun, creative, and memorable way to end their kindergarten, high school, or college experience? Have a teddy bear graduation workshop! Whether in the classroom or with friends; we will come to you and have fun creating these special bears. We'll bring the bears to life with a wishing heart and then dress them in their graduation cap and gown or a graduation t-shirt. For kindergarten classes keep them in your classroom until their ceremony date; the kids will be so excited to receive at their ceremony.
Make this year special for your child!
Order today!!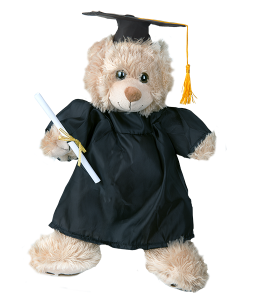 16″ Graduation Bear, Cap & Gown
*choice of stuffy in available stock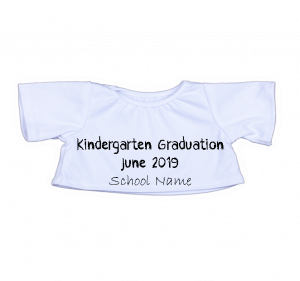 16″ Graduation Bear & Printed T-Shirt